About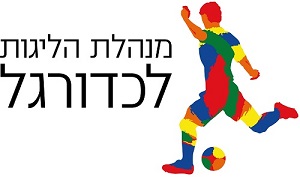 Israeli professional football leagues
The Israeli Professional Football Leagues (IPFL) is the responsible body for the two professional football leauges in Israel. it was founded in August 2014 by the professional clubs of the first division premier league (Ligat Ha'al) and the second division national league (Liga Leumint) in Conjunction with the israeli football association (IFA)
STRUCTURE
The IPFL is a private company that operates on a non-profit basis. The shareholders of the IPFL are the clubs of the top two divisions, who each season are allocated shares based on the position of the club in the top two divisions. the IPFL board is comprised of 18 members with voting rights based on the position of the clubs represented. in addition, the IPFL operates an executive committee, that is comprised of seven directors, who oversee the ongoing activities of the IPFL.In 2018, Erez Halfon was appointed as the Chairman of the IPFL.
Halfon holding an MA degree in Management and Public Policy from the Interdisciplinary Center Herzliya and a BA degree in Social Sciences and Communication from Bar-Ilan University. Currently, he serves as the Chairman of the eapc, specializing in energy and infrastructure, and as the Chairman of Dorad Energy, which markets electricity to the private sector through the largest private power station in Israel, responsible for about 7% of the total electricity production capacity in Israel and with a turnover of billions of shekels
Among his past roles, he served as the Head of the Treasury's Office in 2015-2016, and as the Director-General of the Ministry of Immigrant Absorption from 2006 to 2009, with an annual budget of 1.5 billion ₪. He led tax reforms for new immigrants and returning residents, resulting in approximately 12,000 returning residents in 2007-8 (a growth of about 300% compared to previous years).
From 2001 to 2006, he worked as a senior advisor to the former Prime Minister Ariel Sharon, responsible for liaising with local authorities throughout the country and participating in the agricultural forum.
Goals
Among the goals of the IPFL, as expressed in its regulations, is the exclusive responsibility for management and development of the financial and commercial activity of the top two leagues including media rights, advertising and sponsorship, branding and increasing exposure. this responsibility is directly connected to the IPFL'S unending efforts to continually improve the viewing experience for fans of Israeli football, both in stadia and in the media, increasing competition and broadening the base of support of Israeli football, through development of new and untapped audiences, community involvement, emphasis on educational and sporting values and a pro-active approach to fighting, preventing and eventually eradicating any violence and/or racism in the Israeli football environment.